Product Summary
The L6590D is a fully integrated power supply. It is a monolithic switching regulator designed in BCD off-line technology, able to operate with wide range input voltage and to deliver up to 15W output power.
Parametrics
L6590D absolute maximum ratings: (1)drain source voltage: -0.3 to 700V; (2)drain current: 0.7A; (3)IC supply voltage: 18V; (4)VCC zener current: 20mA; (5)voltage on feedback input: 5V.
Features
L6590D features: (1)wide-range mains operation; (2)on-chip 700V DSS power MOS; (3)Standby mode for high efficiency at light load; (4)overcurrent and latched; (5)non dissipative built-in start-up circuit.
Diagrams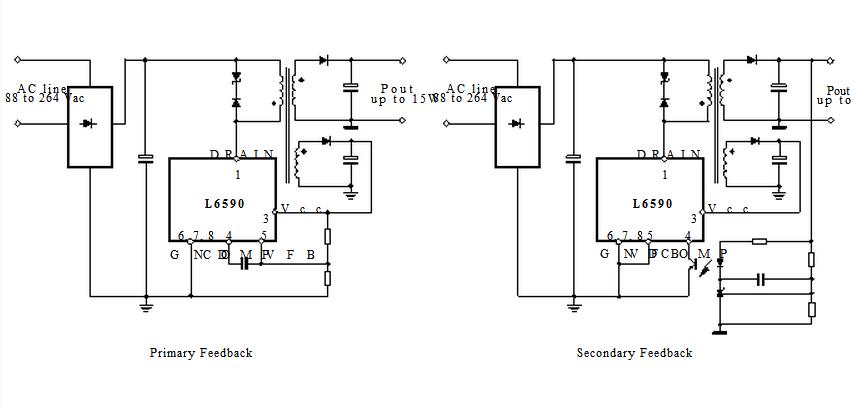 Image
Part No
Mfg
Description
Pricing
(USD)
Quantity

L6590D

STMicroelectronics

Switching Converters, Regulators & Controllers 700 Volt Monolithic

Data Sheet

Negotiable

L6590D013TR

STMicroelectronics

Switching Converters, Regulators & Controllers 700 Volt Monolithic

Data Sheet

Negotiable